CASPER, Wyo.– The owner of Antojitos Shiwas has decided to put the brakes on his food truck and permanently park the new Mexican restaurant at the former Grab and Go Gourmet location in downtown Casper.
"This place has opened up and sometimes you just have to jump in [a good opportunity]said Antojitos Shiwas owner Marisela Moreno.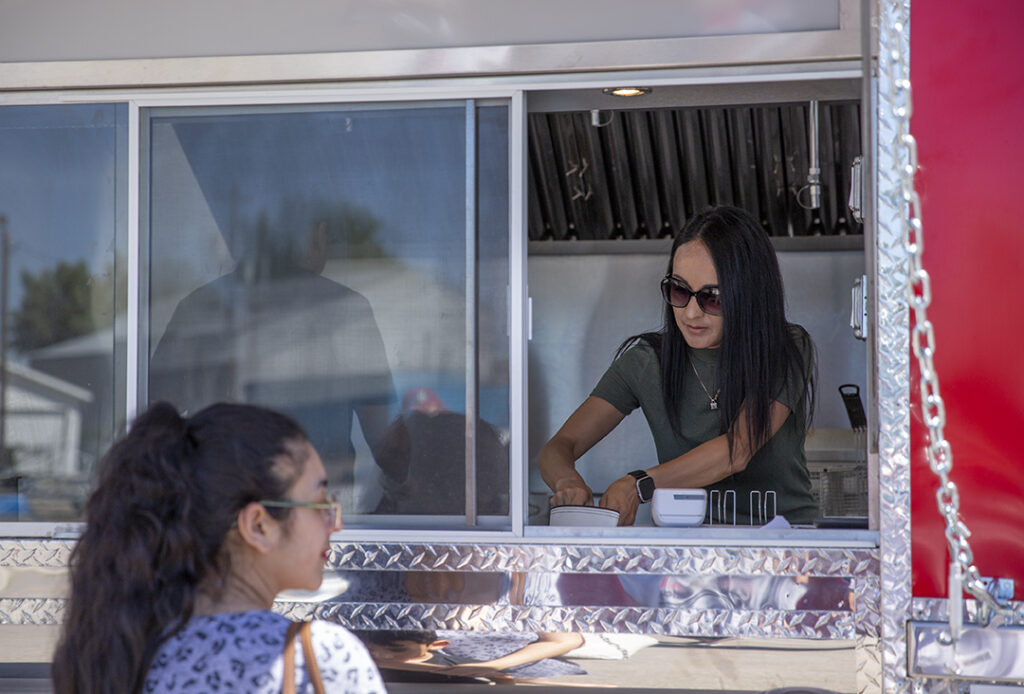 The location at 611 W. Collins Ave. was completely renovated with a modern and trendy design in 2020 for the Grab and Go Gourmet, which closed in November 2021. The location is next door to Wind City Treats, which shares part of the same building but occupies its own space West.
Moreno, who also owns El Burro Loco in East Yellowstone and the La Tiendita Mexicana store in North Casper, launched the food truck in June. Soon after, she found the old Grab and Go space and found it hard to resist.
"It's a great place, right next to the NCHS and opposite the [Thyra Thomson State Office Building]," she said. "There aren't really any Mexican restaurants in this area and we just wanted to take advantage of that."
The new business will be called Antojitos Shiwas Restaurant & Mini Market, she said, which will include a renovated space in the same building to the south for the market.
The culinary philosophy will remain the same, which differs markedly from El Burro Loco and is inspired by the state of Chihuahua, in northern Mexico, where the restaurant's chef, Patricia Santos, is from. Moreno says the extra space will allow them to expand the menu and offer more traditional desserts.
Items will also be created to cater to likely morning and afternoon foot traffic from NCHS students. They intend to serve breakfast, lunch and dinner and will apply for a liquor license, she said.
They plan to open by mid-September, she said, and have put the food truck up for sale.
"The restaurant is great; it is beautifully remodeled," she said. The kitchen and equipment were all newly purchased and installed in 2020. "Everything is already there; it's pretty much just ready for us to move in.