Having lived in Texas for most of my life and visited Mexico several times, I rarely have high expectations for Mexican food in Germany given its great distance from the source.
The Casa Azteca in Wiesbaden was therefore a pleasant surprise. Upon entering the restaurant, I was very impressed by the Dia de los Muertos, or Day of the Dead motif.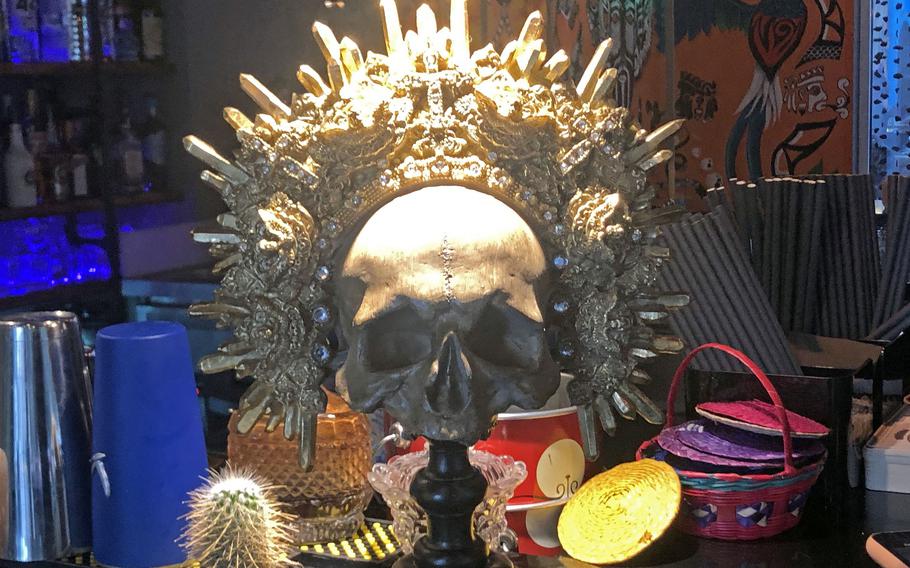 A huge sugar skull mural was painted on one of the walls, and some tables also had sugar skulls painted on them.
Mexican cuisine uses citrus fruits liberally as marinades in combination with peppers, chocolate, basil, cinnamon and an assortment of other tasty things. This dynamic blend of ingredients is one of the reasons Mexican cuisine is so popular in the United States.
As the weather was hot, my best friend and I decided to eat outside on the patio, and again I was impressed by a large mural depicting a Mexican village. The well-proportioned patio provided plenty of room for customers and servers to move around.
I found Casa Azteca's menu to be very impressive in its range of regional cuisines from all over Mexico. It also contains vegan and vegetarian options.
Plus, the drink menu is extensive and features many specialty drinks. There were 11 different margaritas on the menu, some I had never even heard of like the Truffle Margarita. There were other interesting drinks on the menu like the Mexican Colada, Tequila Mule and a Mango Chili Mojito.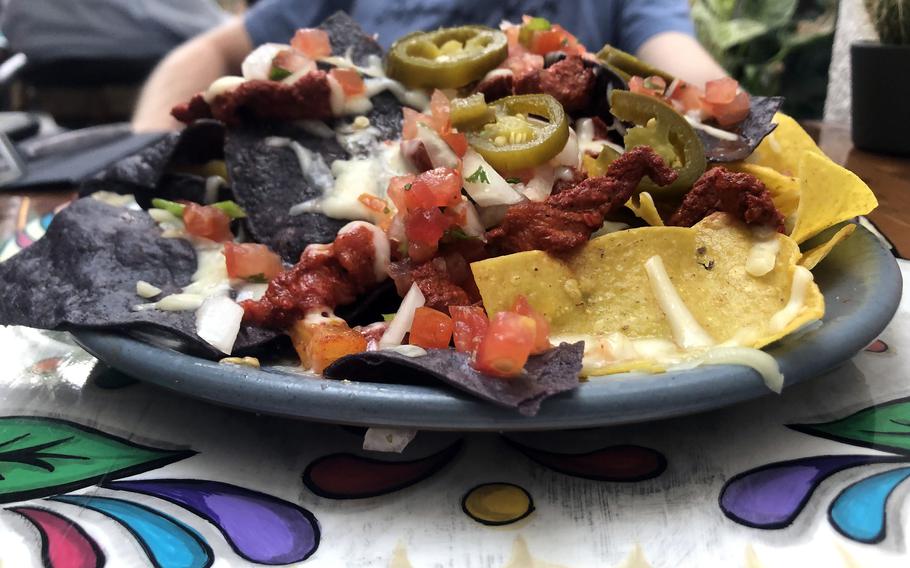 For an appetizer, we ordered nachos al pastor, which came in a portion large enough to share. Red, white and blue corn chips formed a bed for homemade pico de gallo, shredded cheese, pickled jalapenos and chunks of pork al pastor. These nachos were amazing.
My friend chose the beef chimichangas for his entree. The dish was loaded with beef, refried black beans and rice and came with an avocado, lime and chili dipping sauce.
He gave Casa Azteca chimichanga positive reviews and said he would order it again. I tasted the dip, which was good but not amazing.
I ordered the barbacoa plate. It came with a small pot of barbacoa, rice, refried black beans and homemade corn tortillas with diced onions, cilantro and lime wedges.
Beef is the typical meat used in barbacoa. It is heavily seasoned and either cooked in a clay pot or wrapped in banana leaves and then slowly cooked in the ground. When cooked properly, it is tender and very delicious.
The chefs at Casa Azteca have done a great job with the barbacoa. The meat was tender, juicy and full of flavors that reminded me of home.
Casa Azteca was a pleasant surprise for me. It's not often you find a restaurant in Germany that does Mexican food the right way. Everything from their hot tortilla sauces, both corn and flour, were homemade.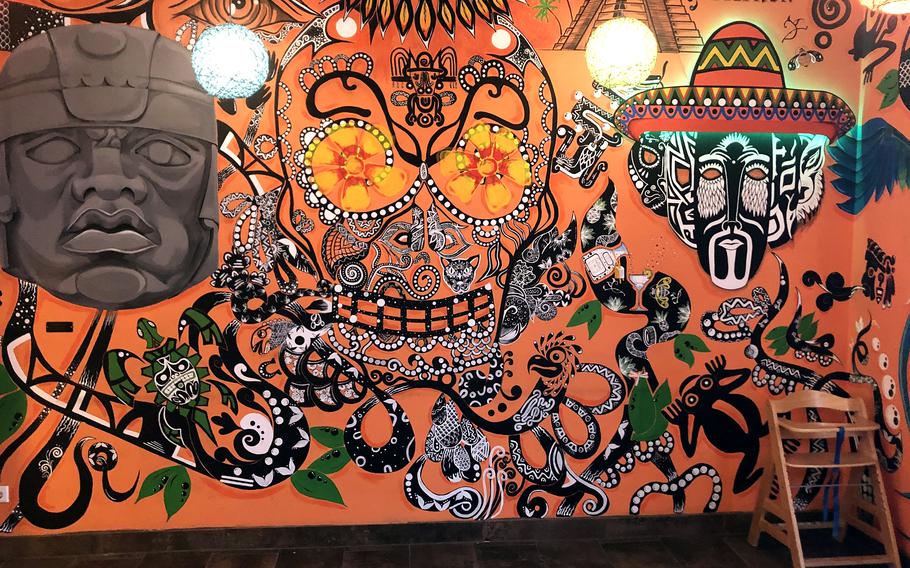 Even the murals on the walls and the furniture have all been designed to make customers feel like they are in a restaurant in Mexico or the American Southwest.
When I get homesick again, I'll be returning to Casa Azteca for more of the food that brought me so much comfort when I was growing up.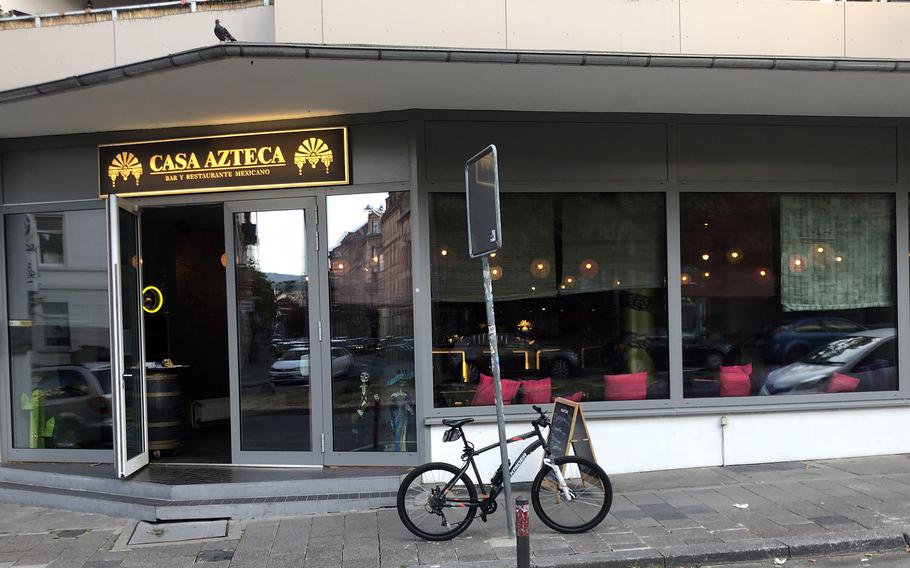 Casa Azteca
Address: Schiersteinerstraße 2, Wiesbaden
Hours: 5:00 p.m. to 1:00 a.m. daily, but the kitchen closes at 10:00 p.m. Sunday through Thursday and 11:00 p.m. Friday and Saturday
Prices: Around 8-20 euros for most meals.
Information: [email protected]; 0611 16888605